Amidst a universe of traditional weaves and looms, nurtured over generations, is a craft that has not only been loved but also reimagined in modern interpretations. A local favorite, a global bestseller- Chikankari embroidery or Chikan embroidery is putting another milestone for India, Indian handicrafts and ethnic wear wearables on the world map.
Born in ancient Awadh, Chikankari traveled to India through the Mughals and settled in the Nawabi land of Lucknow. The most popular story in history has it—Noor Jahan, the Mughal empress and wife of Jehangir, introduced it to the artisans of Uttar Pradesh, who mastered the craft and have preserved it over the years as family heritage and business.
The term "Chikankari" may be traced back to the word "Chikan" which, within the region, means "fine or intricate" or may be derived from the Persian word "Chakeen", meaning "crafting delicate patterns on a fabric". Originally limited to dainty Chikan embroidery done in white thread on a white fabric transcending into "shadow work", Chikan embroidery today is a diverse world of stitchwork and craftwork experimented and loved on a wide variety of looms.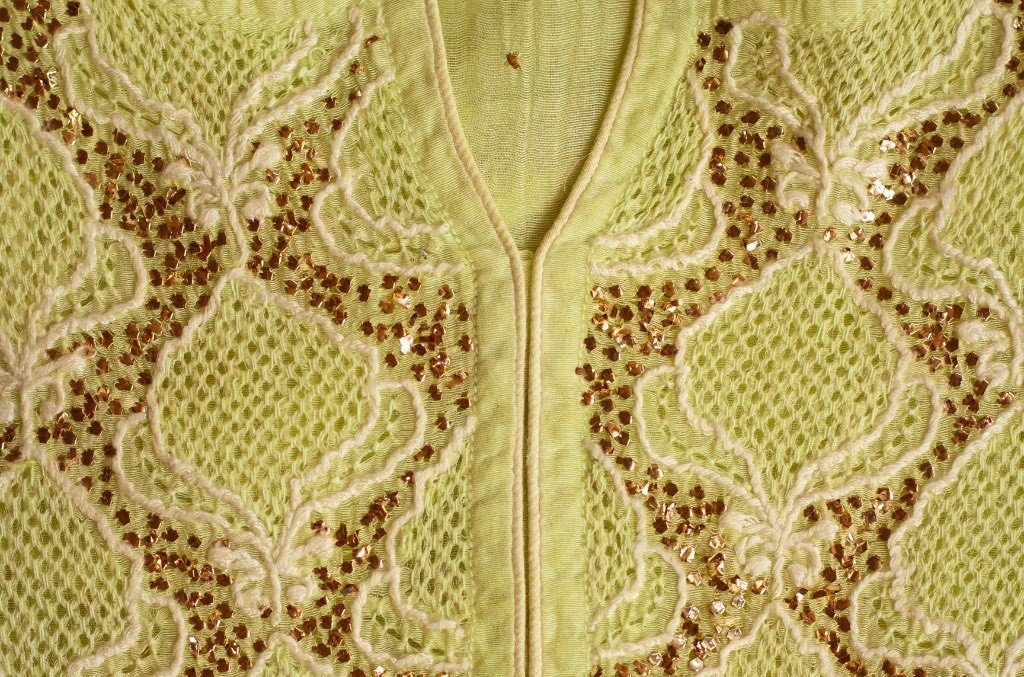 Age-old Chikankari embroidery was done on muslin or Mulmul which has been revisited by authentic artisans and designers alike. Today, Chikan embroidery is done on cotton (Mulmul), georgette, Chanderi and organza amongst other looms. This exploration has also resulted in Chikankari being worn not just as dupattas or shawls but also as full suit sets, lehengas and sarees.
Also Read: The Summer and Spring Soirées with Banarasi Suits
Most part of the definition of the outfit is done by the art of the stitch. Loosely counted, the legendary Chikan embroidery stitches amount to 32+ variations. Some of them are:
Tepchi – A long-running stitch usually used as the basis to create further stitchery where six strands of on the right are overlapped with four and one is picked to form a line.
Bakhiya – A true shadow stitch in nature, it is derived from the wrong side of the loom to create a fine and aesthetic Chikankari embroidery element.
Murri – When rice-grain-like stitches are worked in the centre of floral motifs, to create Chikan embroidery details, it might be referred to as Murri and may often be similar to Phanda which is millet-shaped.
Ghaas-Patti – Leafy stitches usually used to fill in petals and leaves in a motif, worked recurrently and parallelly in rows may be referred to as Ghaas-Patti style Chikan work.
Jaali – An open trellis kind of stitchwork where the thread is never sown through the loom to ensure the back looks as exquisite and seamless as the front, almost creating a net-like artistry with the loom.
Another element of Chikankari embroidery is the craftwork. While stitchwork itself is opulent enough to deliver the ethnic wearable, depending on individual choices, preferences and trends, a range of embellishments may be added to the design.
Muqaish – Also spelt as Mukaish, is a form of craftwork on Chikankari embroidery where silver or golden coloured metal-looking strips maybe added to the loom. "Hazaar Batti" Muqaish work is when several dots are patterned with the metal strips. "Challa" is when the strips are developed into rings around or in the embroidery work. "Tikki" is when Muqaish work is manifested in small, flattened rounds which are larger than dots.
Zari – Zari or Ari work on Chikan embroidery is done with silver or golden metallic threads to either add a luxe appeal within the stretch of the embroidery or as additions to the work around the borders of the Chikankari saree, Chikankari dupatta, and Chikankari suit sets on sleeves and neckline.
Pearls and Beads – Quite the popular embellishment, pearls and beads are one of the most modern-day additions to Chikan embroidery. Colourful beads as either tones of the same colour as the loom or in complete contrast may be added for levelling up the elegance and glam quotient.
Sequin – Another unconventional addition to Chikankari embroidery comes in the form of sequin added to sarees, dupattas, lehengas and suit sets. Usually spotted on occasionwear, it lends a unique touch of modernism to the labour of love of Chikan embroidery.
While there is a huge conversation on the revival of traditional arts and crafts, Chikankari is one handcrafted embroidery that has created a strong standing for itself with a footprint worldwide. From local artisans to upscale designers, Chikan embroidery has been a muse of many. What really stands out is its ever-evolving popularity that has stood the test of generations, truly making it a craft loved through time.
Come, explore and experiment with a Chikankari find you'll love and adore from Padmashali.