Whenever you speak of handlooms, as a true connoisseur, it is hardly possible to miss Chanderi. A beautiful sheer, glossy, and rich textile, Chanderi, whether cotton or silk, takes the shape of the ethnic wear it is tailored in—sarees, suits, Chanderi Anarkali dresses, and beyond.
A popular summer choice, Chanderi is truly a trans-seasonal weave that breaks all barriers of trends and times! While it has been in vogue for a long time, did you know the early traces were found during the Vedic period? As per mythology, Lord Krishna's cousin Shishupal introduced Chanderi. However, historically, its origins can be traced to the 11th century. It goes without saying that it takes its name from the 'Chanderi' village in Madhya Pradesh—the heart of India, where it was brought by the Muslim Koshti weavers. Here's where it started flourishing when the Mughals set up a 'Karkhana' or a workshop to drive this weave forward.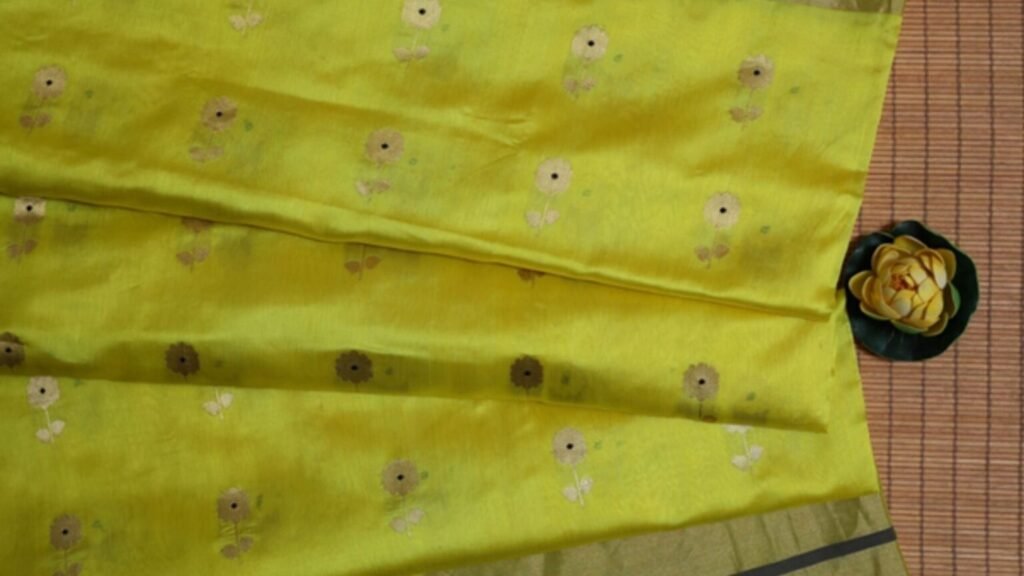 In modern times, with labels like Padmashali, Chanderi is enjoyed as Chanderi Anarkali dresses, best Chanderi suits and co-ords, new saree designs, and beyond. Chanderi silk suit with Banarasi Dupatta styled with fusion or traditional jewelry is also a big hit! However, back in the day, Chanderi was used to create ceremonious robes of the Mughal emperors as well as exported during the British Raj. Needless to say, Chanderi has always been a choice of the royals.
Visit here for attractive and designing Pure Banarasi Silk Sarees
As elegant as the fabric and the weave, the embellishments and the motifs that adorn this weave are a lineage by themselves. Signature motifs on authentic Chanderi are done with Zari and can be represented as 'Butti' seen as repetitive, small patterns in circles or tiny florals, 'Kairi' seen as modern-day Paisley derived from the shape of the mango fruit, 'Meena Butti' seen as Meena work usually in red or green enclosed by Butti. However, other motifs exclusive to Chanderi Anarkali dresses, new saree design or latest saree design, Chanderi silk suit with Banarasi Dupatta, and other kinds of best Chanderi suits are Jangla, Mehendi Wale Haath, Nalferma, Dandidar, Chatai, and more representing various flora-fauna, social, celestial, and other geometrical figurative.
Often referred to as 'woven air', Chanderi's lightweight, lustrous, and appealing sheer flow makes it comfortable, durable, and effortlessly elegant for the modern dresser. While it is difficult to put a finger on the best Chanderi suits designer or manufacturer, Padmashali will give you access to the best Chanderi suits done authentically but our artisans are based in Madhya Pradesh. Depending on your preference, you may pick and tailor our co-ord pieces into Chanderi Anarkali dresses, and you can also tailor a Chanderi silk suit with Banarasi Dupatta that you may already have.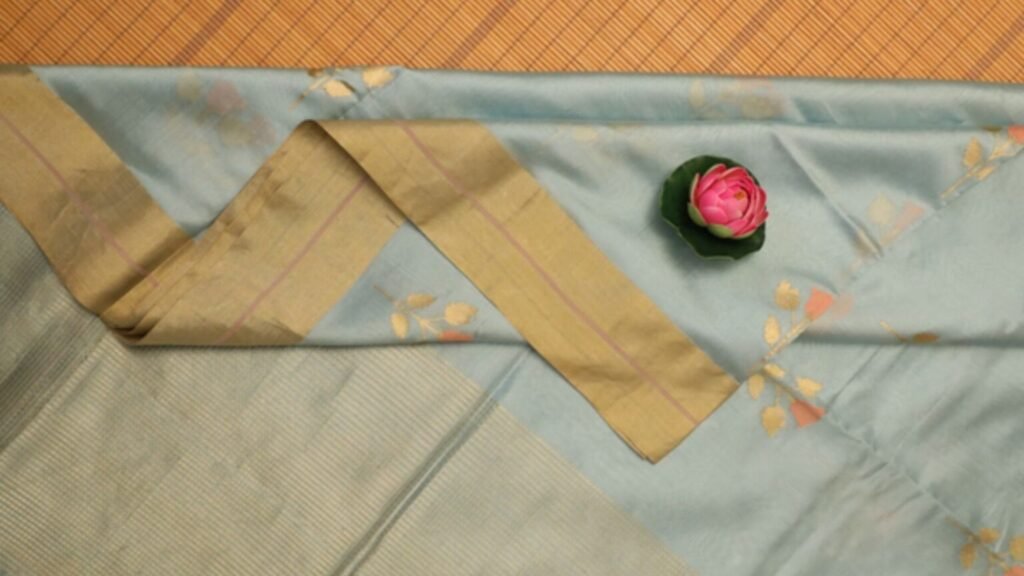 Through Padmashali's version of Chanderi which is authentic yet made to suit the modern woman of today, we've been able to use our creative freedom to truly make this weave that is close to our hearts. Imagined in vibrant colors like blue, navy, fuchsia, reds, and yellow, the global fashionistas of today are enjoying earthy tones and pastel hues too, along with the rich and vibrant colors. So, as you look through our collections, you will find new saree designs or the latest saree designs along with suit co-ords in a diverse color palette to suit the wardrobe choices of our Padmanayikas.
Go explore this weave that truly went from Vedic to Vogue, as someone said, and find something you love with Padmashali!